Christmas Card Order
The Blues & Royals Association Christmas Card Order Form 2022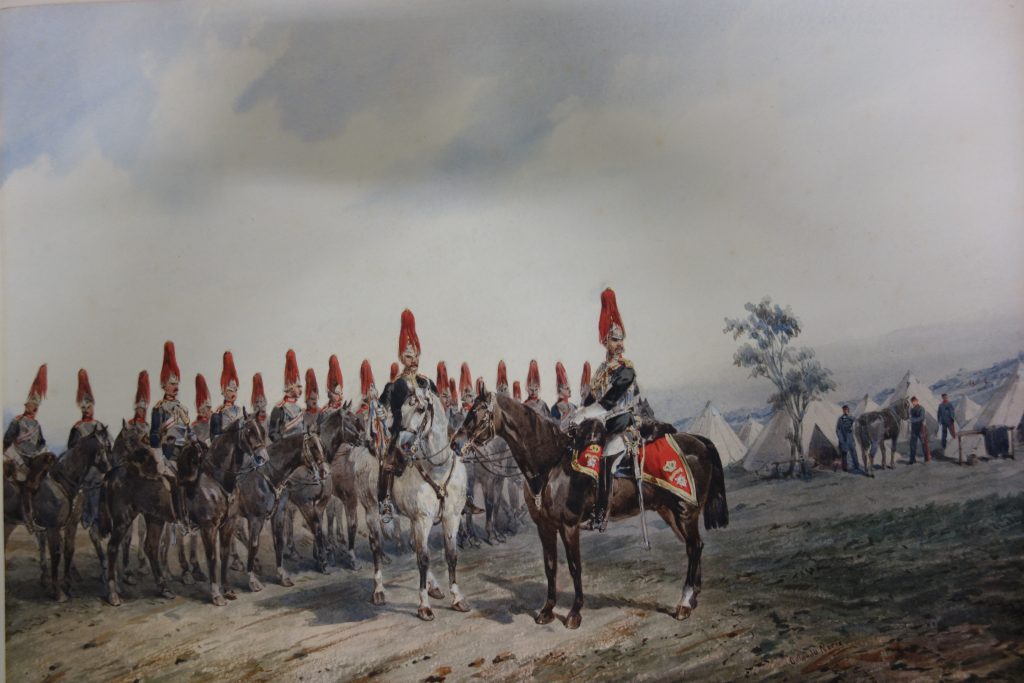 We're pleased to announce the release of our Christmas Card orders for 2022. Each pack contains 10 cards and envelopes and costs £6 per pack.
Shipping costs are below. All shipping is 2nd class Royal Mail UK Mainland only unless requested. All overseas orders, email homehq@householdcavalry.co.uk to confirm shipping costs.
Shipping costs:
We also accept donations to The Blues & Royals Association Charitable Trust (259191). Please add your donation to your order form and include the amount in your bank transfer.
If you do make a donation, and you are a UK resident, we also require you to fill out the 'Gift Aid Declaration' form below in order that the Association may claim Gift Aid which is .25p per pound donated.
When HHQ receive the order and funds have been received you will then receive a confirmation email.
When placing your order, please do the shipping calculations yourself in the order form and then transfer the money via BACs or cheque, details follow:
Bank transfer details:
Name: The Blues & Royals Association Charitable Trust
Sort code: 30-11-75
Account number: 07215403
Please make cheques payable to:  The Blues and Royals Association
Send to:
The Honorary Secretary
The Blue & Royals Association
Combermere Barracks
Windsor
Berkshire
SL4 3DN
Christmas Card Order Form Blues & Royals Association